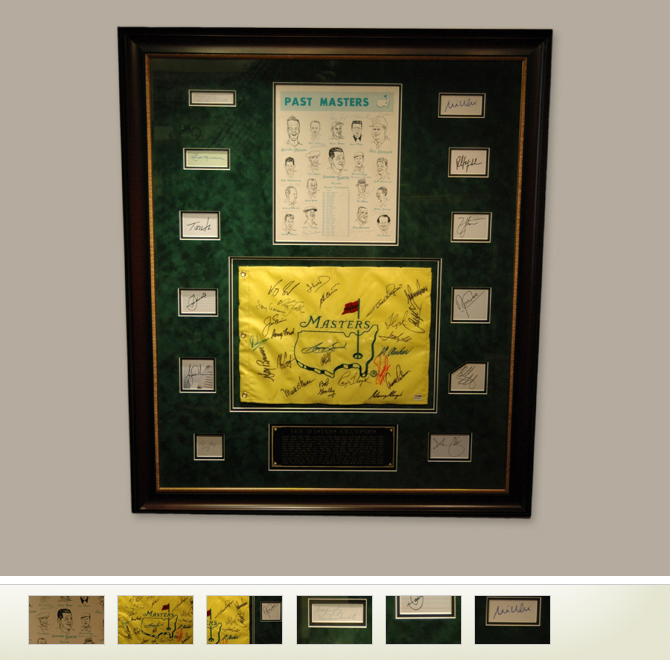 Masters Chamions Autographs 1934-2014
This Masters Champions collection contains an autograph of every champion from Horton Smith, who won the first tournament in 1934 through the 2014 champion, Bubba Watson. Included are the very hard to find autographs of Craig Wood & Claude Harmon. The autographs have been collected on a Masters flag, an autographed poster as well as twelve individual autographs. Completing this historic collection is an engraved plate listing the Masters Champions names and year(s) won. What an amazing collection housed within one frame!!
Framed Dimensions: 38" x 45"
Golf Links to the Past is proud to guarantee the authenticity of every autograph we sell. We provide appropriate documentation from official licensees who have commissioned private signings, and we employ the services of the two leading independent autograph authenticating companies, James Spence Authentication (JSA) and/or PSA/DNA, to authenticate all other autographs.
"I often rely on the extensive autograph exemplar file of Golf Links to the Past. Without reservation, I would recommend their services." (James Spence) Every autograph is individually certified by either James Spence Authentication (JSA) or PSA/DNA.
Item: ASD1908
Price:

In Stock