Over the past 15 years, Golf Links to the Past has built an unparalleled reputation for offering the world's finest golf collectibles and antiques.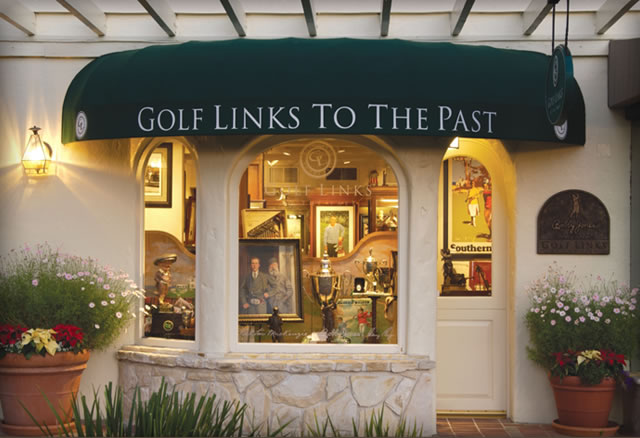 Surrounded by the aura of legendary Pebble Beach Golf Links, our flagship store showcases
genuine pieces of history from golf's precious past. Through our licensing agreements with Pebble Beach, Jack
Nicklaus, Arnold Palmer, Gary Player, and with the estates of Bobby Jones, Gene Sarazen, and Ben Hogan,
we have been entrusted with preserving the legacy of golf's treasured history.