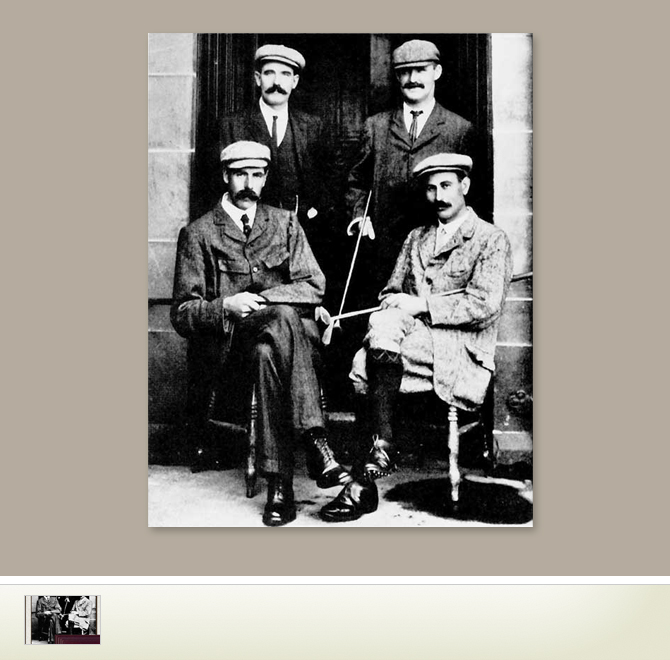 The Great Triumvirate
Sandy Herd, J.H. Taylor, James Braid and Harry Vardon are shown prior to their International Challenge Match in 1905 at St Andrews, Scotland.
This 11" x 14" black and white historic photograph has a sepia tone and is available unframed or framed in a cherry finish with double matting and a gray parchment background and engraved brass title plate.
Framed outside dimensions are 18" x 22".
Item: PRGT