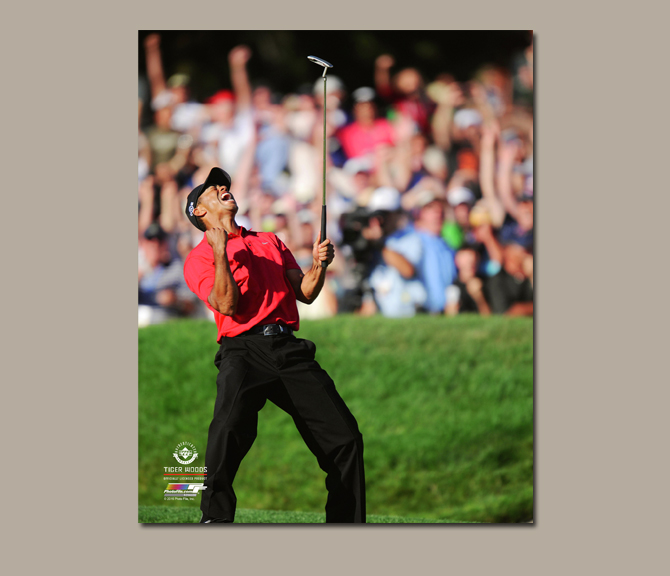 Woods, Tiger - 2008 U. S. Open Championp
Tiger Woods won his third U.S. Open championship and 14th major title by beating Rocco Mediate on the first hole of sudden-death playoff following an 18-hole playoff. With this victory, Woods joined Jack Nicklaus as the only two in golf history to win the career grand slam three times.
This striking stretched canvas image captures Woods' at the 2008 U.S. Open Championship. Offered in 5 different sizes and featuring a box frame design, it's ready to hang on your wall!
Additional shipping charges will apply for the 24"x30"
32"x40"
40"x50"
stretched canvas pieces. We'll contact you after your order is placed or please call 800.449.4097 for more information.
Item: PFTW08US