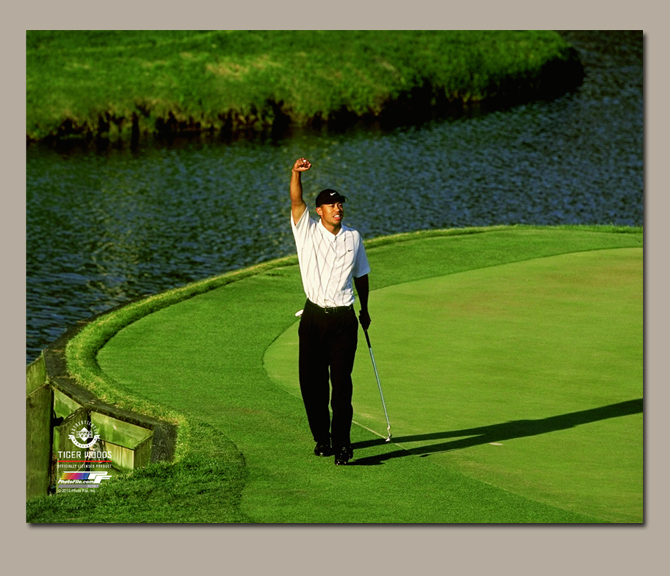 Woods, Tiger - 2001 PGA Tour
Tiger Woods won the Players Championship at TPC Sawgrass, Stadium Course, after hitting one of the most incredible putts ever on the 17th hole. Woods had won the previous three majors in 2000; he won the Masters Tournament two weeks later to hold all four major titles at once, the Tiger Slam, as well as this Players, an unofficial "fifth major." He won his second Players a dozen years later in 2013.
This striking stretched canvas image captures Woods' at the 2001 Players Championship. Offered in 5 different sizes and featuring a box frame design, it's ready to hang on your wall!
Additional shipping charges will apply for the 24"x30"
32"x40"
40"x50"
stretched canvas pieces. We'll contact you after your order is placed or please call 800.449.4097 for more information.
Item: PFTW01PGA