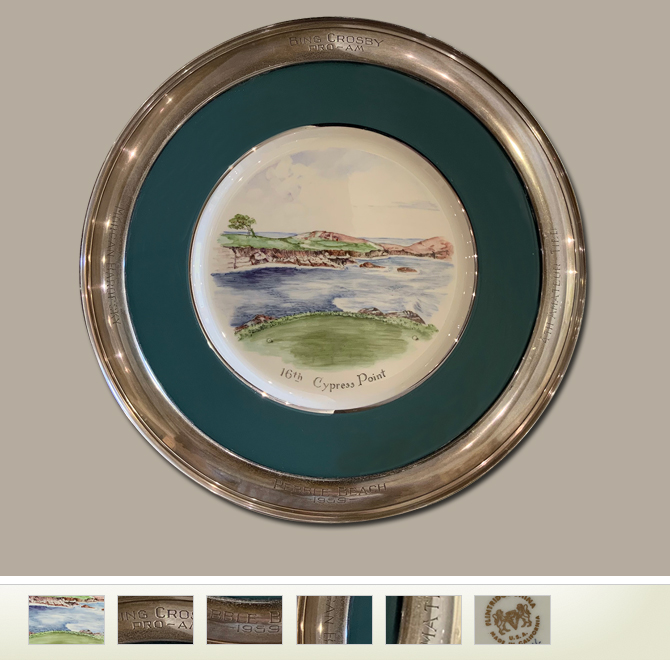 19th Crosby National Pro-Am Presentation Plate
In 1937, Bing Crosby, an avid golfer with a two handicap, hosted the first National Pro-Am Golf Championship at Rancho Santa Fe Golf Club in Rancho Santa Fe, CA., the event's location prior to World War II. Sam Snead won the first tournament, in which the first place check was for $500. After the war, the event resumed play in 1947 on golf courses in Pebble Beach, where it has been played ever since. Now the AT&T Pebble Beach National Pro-Am, it has been a leading event in the world of professional golf.
A presentation plate made by Flintridge China of CA. featuring the 16th hole at Cypress Point. The plate has been inscribed on the sterling silver rim and reads: "Bing Crosby Pro-Am, Pebble Beach 1959, Morgan Barofsky, 4th Amateur Tied".
Art Wall won the 1959 Bing Crosby Pro-Am Championship.
12.5" dia.
Item: M816