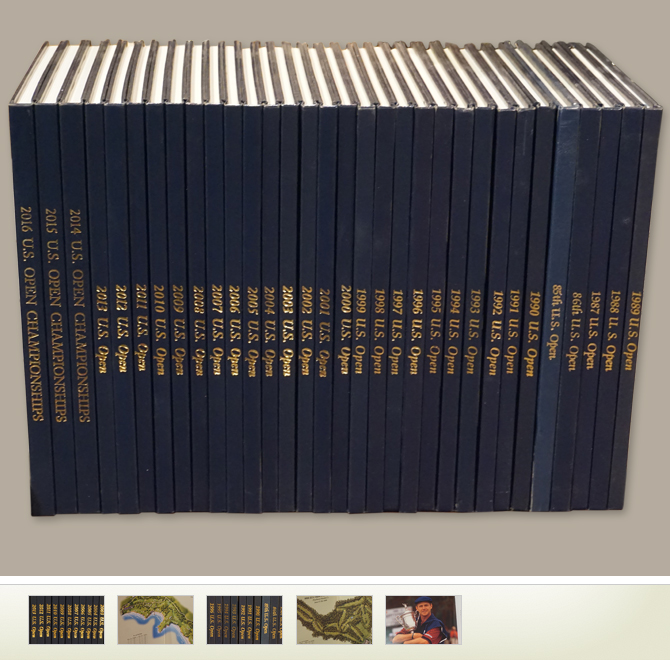 Complete Set of U.S. Open Annuals: 1985-2016
Each hardcover book of this complete set of official U.S. Open annuals contains photos and detailed reviews for each day of the U.S. Open tournament as well as course layout and descriptions.
From the foreword of the 1985 U.S. Open Annual:
It is my pleasure to introduce the first in a proposed series of annuals on the United States Open Championship. My friends at Rolex are donating the proceeds from sales through the USGA Associates Program to benefit junior golf.
In addition to supporting this worthwhile project, this annual will provide a lasting record in text and photography of one of the world's greatest sports championships and the largest open competition in golf.
As I reflect on thirty one United States Opens as a competitor, my wish is that the USGA and Rolex had launched this series many years ago but you can be certain there will be a prominent place for this annual on my bookshelf.
~Arnold Palmer
All books are in good condition and will prove invaluable for any one who is a fan of this historic tournament!
Item: ASB1395