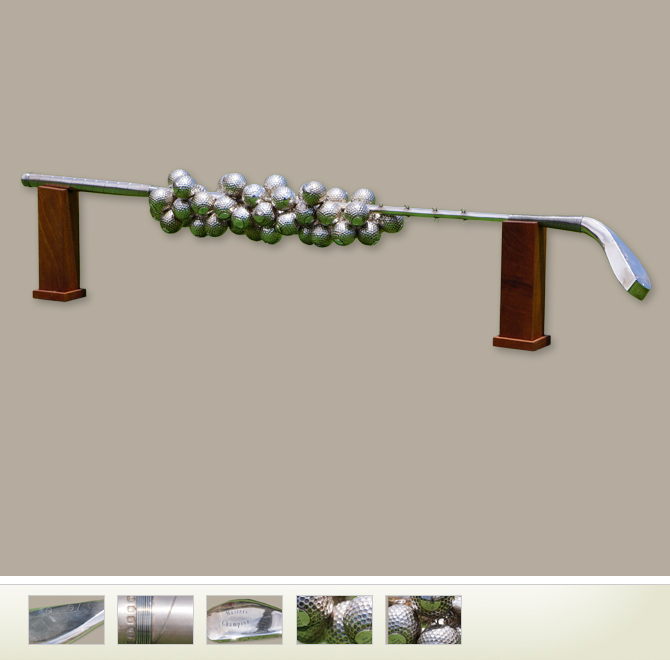 Masters Champions Presentation Sterling Silver Club & Balls
This handcrafted presentation sterling silver club holds a sterling silver ball of each Masters Champion – beginning with the 1934 champion Horton Smith all the way through to the 2016 champion Danny Willett. The Silver Club Trophy dates to the very advent of organized club golf. In fact two silver clubs that are very similar to this reside in the Royal & Ancients Trophy Room – featuring a silver ball for each captain of the club and a gold ball for any captain that was a member of the royal family. The first challenge for the Silver Club was played in 1754 – the club having been made by an Edinburgh silversmith, is considered one of golf's holy grails. This beautiful commemorative club was also crafted by hand in Edinburgh by Alex Kirkwood & Sons, in much the same way as the originals.
The club is 47.5" long and weighs 6 pounds. Each silver golf ball is the size of a regular golf ball and has been engraved on the bottom with the name of a Masters champion as well as the year(s) they captured the title and includes one blank ball for the 2017 Masters Champion.
Item: M1982