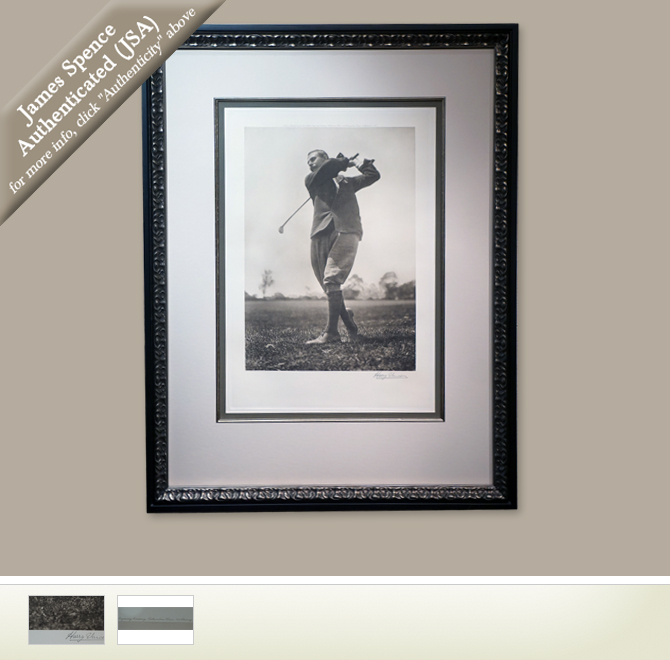 Vardon, Harry - Autographed Photogravure
Professional British golfer, Harry Vardon, along with J.H. Taylor and James Braid, was a member of the fabled Great Triumvirate which dominated the game of golf in the the late 19th and early 20th centuries. In addition to winning the U.S. Open in 1900, Vardon also won a record six Open Championships - a record that stands to this day.
After his death in 1937, the PGA of America created the Vardon Trophy, which is awarded annually to the player on the PGA Tour with the year's lowest adjusted scoring average.
Considered one of the greats of the game, in 2000, Vardon was ranked as the 13th best golfer of all time by Golf Digest magazine. In the upper right hand corner of the photogravure appears "London published by the Swann Electric Engraving Company, Northumbria House, 116 Charing Cross Road, 1st Sept. 1905" and Vardon has boldly signed in the lower right hand corner.
Framed Dimensions: 31 1/4" x 24"
Item: ASA382