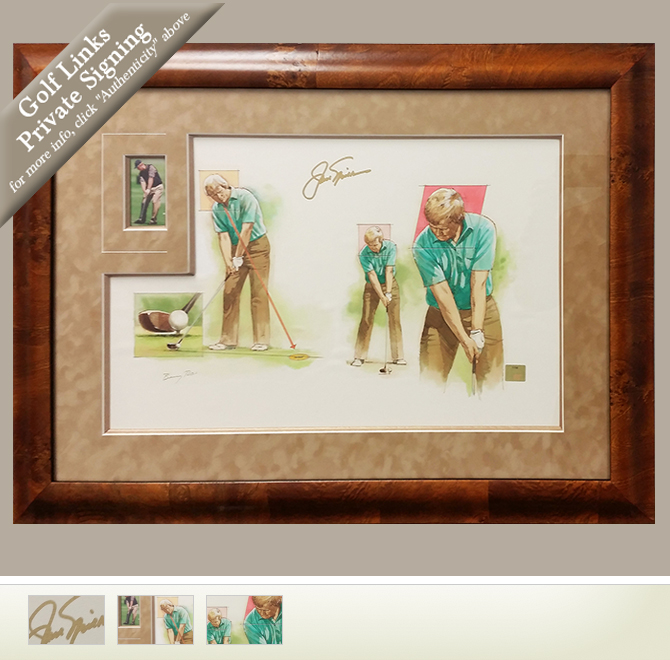 Ross, Barry - Original Painting Signed by Jack Nicklaus
Jack Nicklaus Set-Up Sequence original watercolor painting by artist Barry Ross

The singular swing of Jack Nicklaus -- now truly a piece of art in this original mixed medium watercolor painting signed by Mr. Nicklaus.
Barry Ross is a nationally recognized prize winning Illustrator, his work was sought after by many of the larger corporations, including Exxon, Mobil Oil, Martin Marietta Aerospace, ABB Corporation, and Bendix Aerospace. His specialty was interpreting technology and also sports, and for over 30 years he was a regular contributor to Golf Magazine, Flying Magazine, Scientific American, Sports Illustrated, and many others.
Framed Dimensions: 31" x 22.5"
Item: AS11795