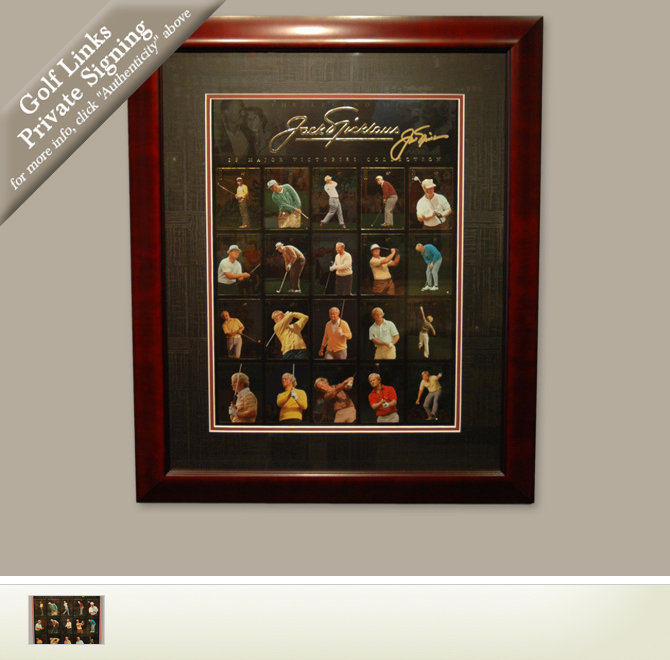 Nicklaus, Jack - The Legend
Jack Nicklaus began his professional career on the PGA Tour in 1962. His first professional win came in his 17th start the same year, defeating the heavily-favored Arnold Palmer in a Sunday playoff at Oakmont for the 1962 U.S. Open title.
With his first U.S. Amateur win in 1959 Jack Nicklaus would amass twenty major championship victories--6 Masters; 5 PGA Championships; 4 United States Opens; 3 British Opens; 2 U.S. Amateur Championships.
This handsome historical piece celebrates Mr. Nicklaus' 20 major victories with an image taken from each championship and has been boldly signed by Mr. Nicklaus.
Framed Dimensions:19"w x23 3/4"t
Item: JNLJN