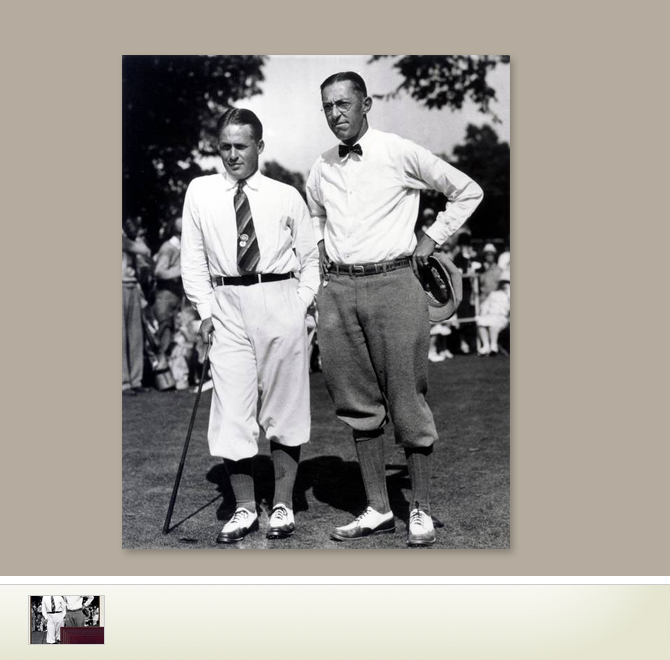 Jones, Bobby & Francis Ouimet: Golf's Greatest Amateurs
Two of golf's greatest amateurs - Bobby Jones and Francis Ouimet. Ouimet once said of Jones, "A match against Bobby Jones is just as though you got your hand caught in a buzz saw. He coasts along serenely, waiting for you to miss a shot, and the moment you do, he has you on the hook and you never get off. He can drive straighter than any man living. He is perfectly machinelike in his iron play, and on the greens he is a demon."
This photo was taken at the 1927 U.S. Amateur played at Minikahda Club and won by Bobby Jones.
This 11" x 14" black and white historic photograph has a sepia tone and is available unframed or framed in a cherry finish with double matting and a gray parchment background and engraved brass title plate.
Framed outside dimensions are 18" x 22".
Item: PGGA