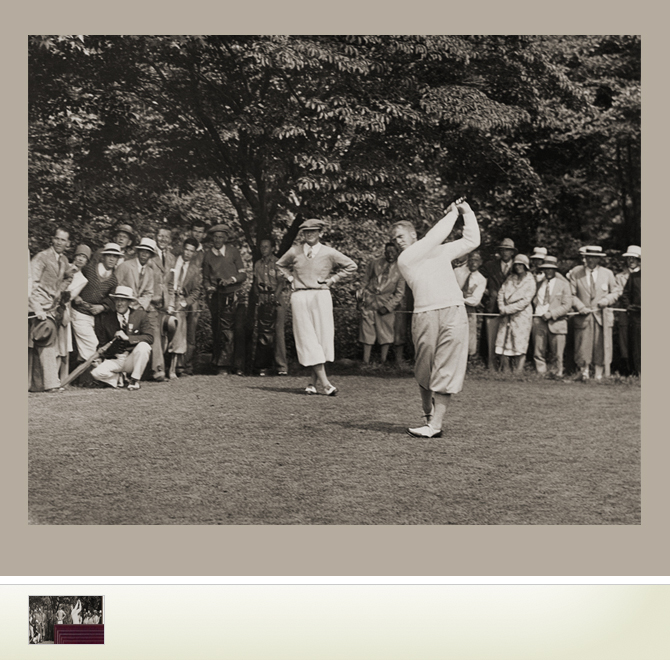 Jones, Bobby - 11x14 Photo 1926 U. S. Open
Bobby Jones won the second of his four titles in this event at the 1926 U.S. Open, held at Sciota Country Club. Jones edged out Joe Turnesa by one stroke. A short time earlier, Jones had won his first British Open title. With his U.S. Open victory, Jones became the first golfer to win the Open Championship and the U.S. Open in the same year.
Jones is shown here at the 5th tee at Sciota Country Club during the 1926 U.S. Open
This 11" x 14" black and white historic photograph has a sepia tone and is available unframed or framed in a cherry finish with double matting and a gray parchment background and engraved brass title plate.
Framed outside dimensions are 18" x 22".
Item: PGS35