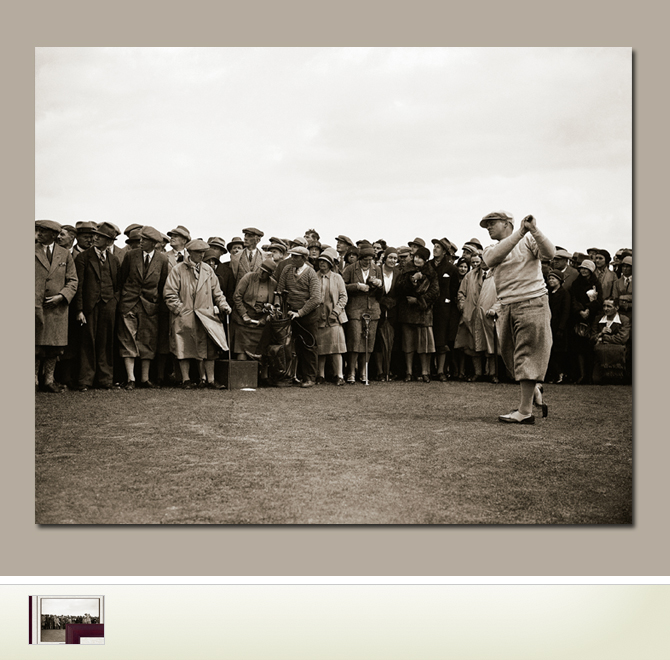 Jones, Bobby - 11 x 14 Photograph - St Andrews
The crowds watch as Bobby Jones takes a driving shot at the 2nd hole at The Old Course at St Andrews on May 29, 1930. When he won the 1930 Open Championship Jones completed the first leg of his historic achievement - The 1930 Grand Slam.
This 11" x 14" black and white historic photograph has a sepia tone and is available unframed or framed in a cherry finish with double matting and a gray parchment background and engraved brass title plate.
Framed outside dimensions are 18" x 22".
Item: PJSA