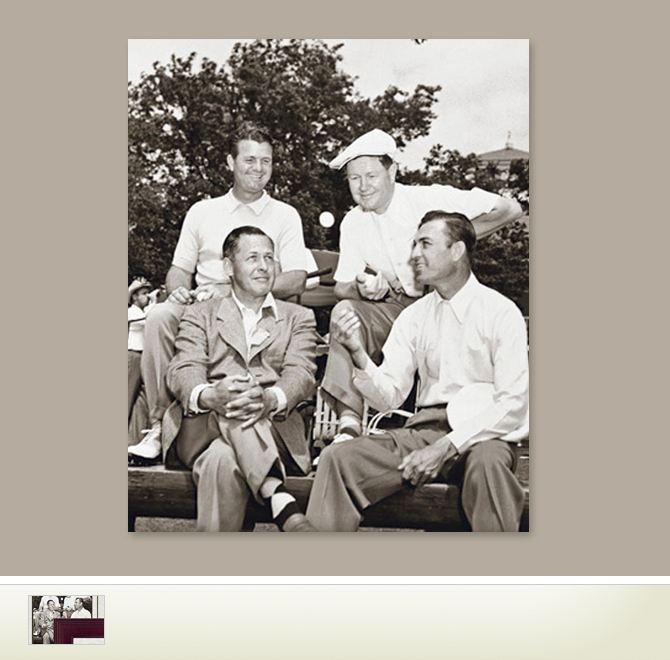 Jones, Bobby - 11 x 14 photograph Texas Connection w/ Ben Hogan
Jimmy Demaret, Byron Nelson, Bobby Jones & Ben Hogan are photographed on April 6, 1946 discussing the day's results at the Masters Tournament in which they were all competing. Herman Keiser held off Ben Hogan to win the Green Jacket with a one-stroke victory.
This 11" x 14" black and white historic photograph has a sepia tone and is available unframed or framed in a cherry finish with double matting and a gray parchment background and engraved brass title plate.
Framed outside dimensions are 18" x 22".
Item: PTXC