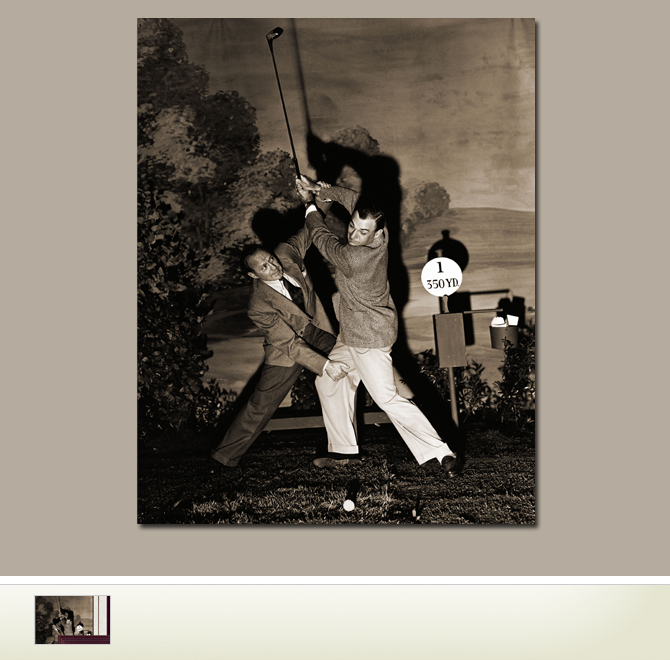 Hogan, Ben w/ Jack Benny
Ben Hogan is shown in a skit with Jack Benny, the famous comedian and actor known for his comic timing and his ability to get laughs with either a pregnant pause or a single expression, such as his signature exasperated "Well!" His radio and television programs, tremendously popular from the 1930s to the 1960s, were a foundational influence on the situation comedy genre. Dean Martin, on the celebrity roast for Johnny Carson in November 1973, introduced Benny as "the Satchel Paige of the world of comedy."
This 11" x 14" black and white historic photograph has a sepia tone and is available unframed or framed in a cherry finish with double matting and a gray parchment background and engraved brass title plate.
Framed outside dimensions are 18" x 22".
Item: PSJ300