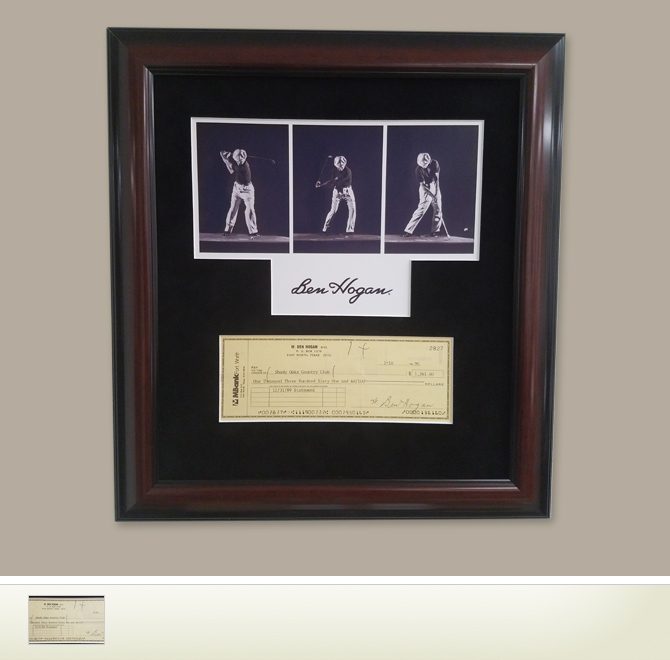 Hogan, Ben - Autographed Shady Oaks Check
Ben Hogan was a charter member at Shady Oaks Country Club and could regularly be seen eating lunch at his same table in the 19th Hole room overlooking the 18th green. After lunch Mr. Hogan would take his 5 iron and go out to a favorite spot of his on a hill tucked away within the course and practice. He was a familiar presence at Shady Oaks, sometimes walking after the balls for exercise, often nodding or saying hello to those he passed. It wasn't unusual for Mr. Hogan to exit the 19th hole and meet golfers on the 18th green to talk about their golf game; he was especially fond of the young golfers; many times giving a lifetime memory golf lesson on the fringe of the 18th green.
An original signed check from Mr. Hogan's personal bank account in Fort Worth, Texas, made out to Shady Oaks Country Club makes this a very desirable piece of golf history. Also included is a sequence photo of Ben Hogan's highly acclaimed golf swing.
Framed Dimensions: 15 1/2" x 17"
Item: MD1226