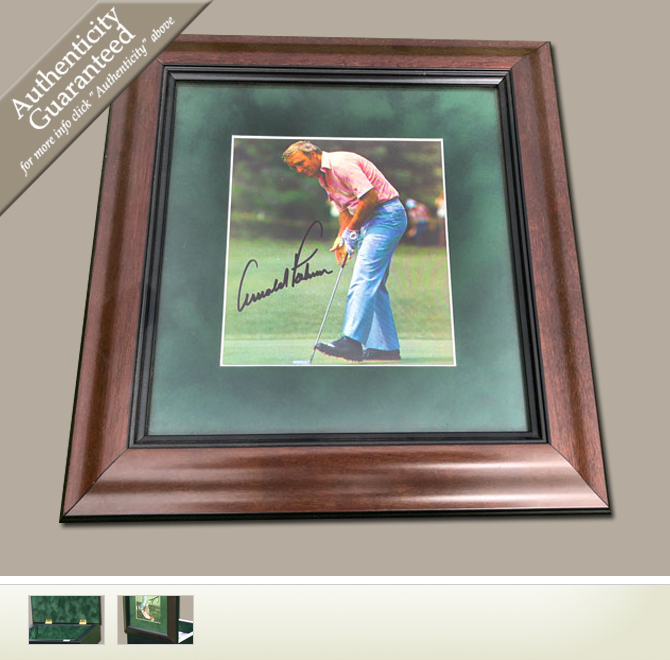 Palmer, Arnold - Autographed Valet Box
Arnold Palmer captured his second Masters Championship at Augusta National in 1960 when he birdied the final two holes to win by one stroke over runner-up Ken Venturi. Palmer would go on to win a total of four Masters victories in his long and storied golf career.
Jack Nicklaus, age 20 and the reigning U.S. Amateur champion, played in his second Masters. He made the cut for the first time at Augusta and tied for 13th place. Defending champion Art Wall, Jr. did not play, due to a knee injury. The purse was $87,050 with a winner's share of $17,500.
Palmer was the sole leader after all four rounds and was the second wire-to-wire winner at the Masters, following Craig Wood in 1941. Subsequent wire-to-wire winners were Jack Nicklaus in 1972, Raymond Floyd in 1976, and Jordan Spieth in 2015.
This handsome walnut valet box features Mr. Palmer's bold signature.
13.75" x 9.75 x 3.5"
Item: D540JB