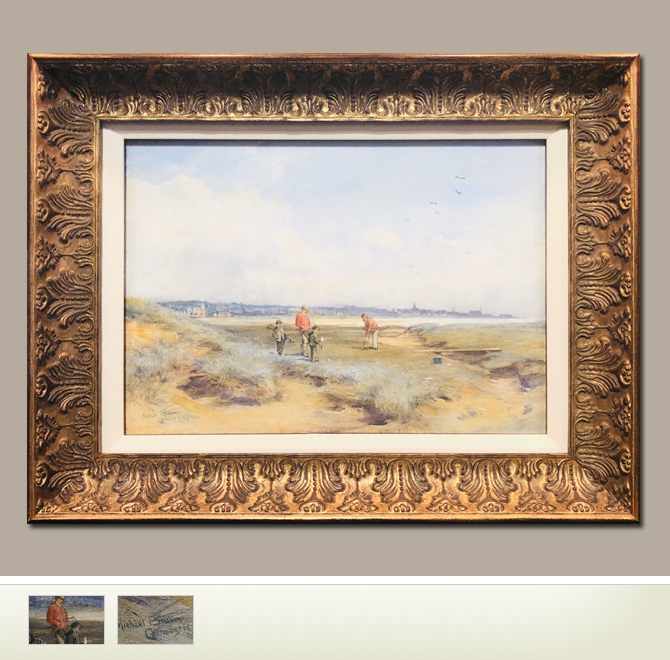 Brown, Michael - Championship at Carnoustie 1891
This is Michael Brown's second known work on golf, and just prior to his contract with the Life Association of Scotland for the 'Calendar' series.
This full color painting, done in 1891, depicts two players in red jackets putting on a seaside green with caddies. The landscape detail is charming, with the sandy foreground so dominated with large native coastal tall-grass plants blowing in the wind. There is a sense of isolation on this formidable piece of links land.
Brown's sense of completeness and accurate use of color is seen in all examples of his early paintings.
This handsomely framed watercolor painting measures 11.5" x 16" and is signed J. Michael Brown.
Framed Dimension: 20 3/4" x 16"
Item: TGC-A008