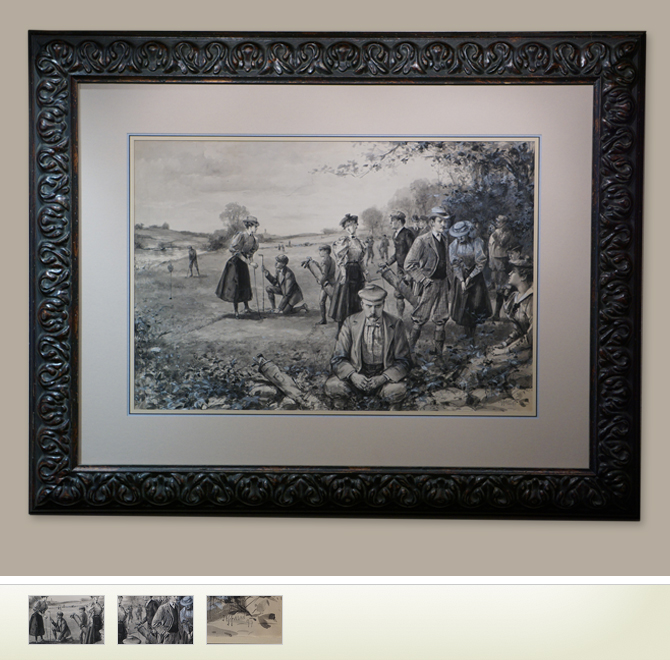 Fagan,James - Awaiting Their Turn
This sepia watercolor and pencil painting from 1897 is one of the earliest historic art references to golf in America. Built in 1895 Van Courtland Park, NY is the oldest public course in the U.S. Interestingly, the scene depicts the first tee, with a mixed group of men and women waiting to play.
This scene records and confirms the style of dress for the game at this crucial and formative time of American Golf.
Framed Dimensions: 40.5" x 32"
Artwork: 26"x18"
Item: TGC-A016