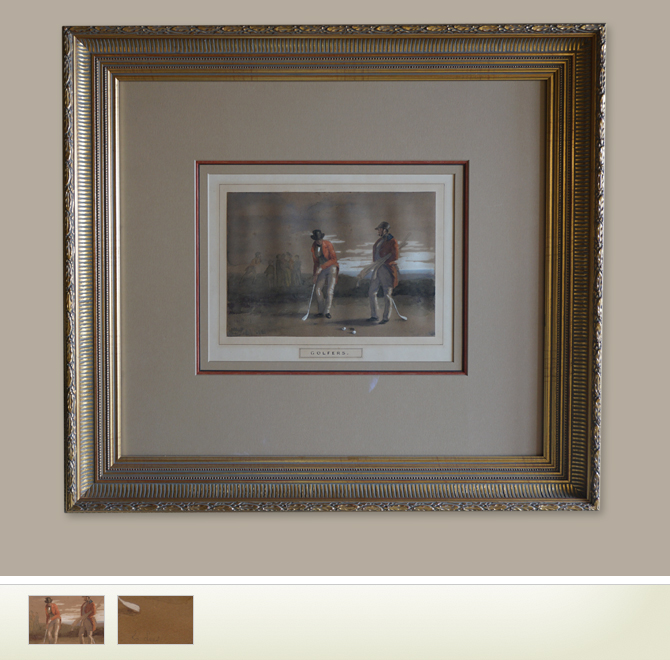 Lees, Charles - Golfers
This superb, small watercolor is by the famous Charles Lees (1800-1872), portrait and landscape artist responsible for the most important and well-known scene, 'A Grand Match Played over St. Andrew Links' or commonly known as' The Golfers' Lees took 8 years to complete this 42" by 66" masterpiece in oil of the important local golfing dignitary in St. Andrews. Lees had private sittings with all individuals to produce small likenesses prior to completing the painting.
This watercolor has been signed and dated: "C Lees 1848" and is 6.5" by 9" and was apparently created during the time of the process with the large scene, and incorporated images much like those in the small oil painting on display in the 'dirty room' at the Royal & Ancient Golf Club at St. Andrews.
This is the only example of Lees' work on golf that is not in a permanent museum. He created only 7 paintings of Golf in his lifetime. One has been destroyed in a home fire.
This very important painting was acquired from the Collection of Morton W. Olman in 1987.
Framed Dimensions: 22.5" x 25"

Painting Dimensions: 11"x8"
Item: TGC-A001