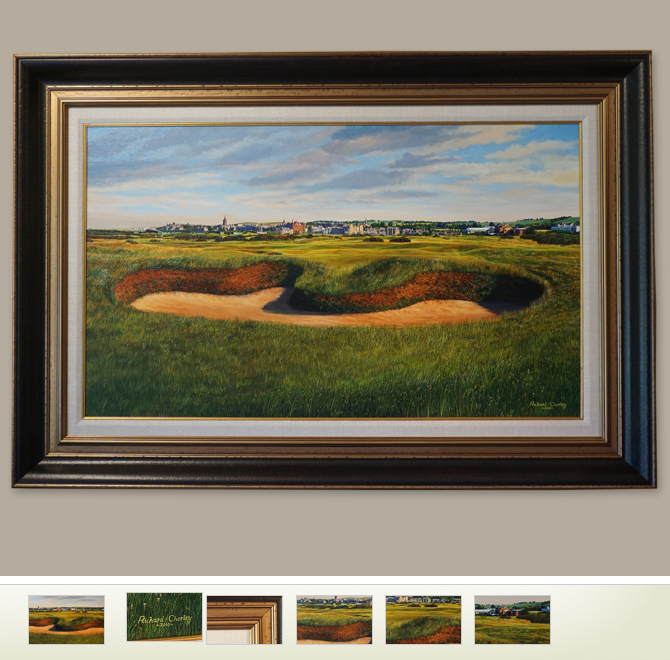 Chorley, Richard - Original St Andrews Oil Painting
This original oil painting of St Andrews - "Hell Bunker" is by Richard Chorley, who is known for his attention to detail and masterful talent as an artist. The town of St. Andrews is painted behind the bunker and has incredible detail and colors.
Award winning artist, Richard Chorley, was chosen by the Jack Nicklaus team as the official artist of The Memorial Tournament. He also served as the official artist of the PGA Ryder Cup. He also won the Lifetime Achievement Award at The Art of Golf Festival in Pinehurst, N.C. An Englishman, Richard has painted most of the famous courses in the U.K. Ireland, and the USA.
The Old Course has 112 bunkers, which are all individually named and have their own unique story and history behind them. The two most famous are the 10 foot deep "Hell Bunker" on the 14th hole, and the "Road Hole Bunker" on the 17th hole. Countless professional golfers have seen their dreams of winning the Open Championship squandered by hitting their balls in those bunkers.
Framed Dimensions: 34" x 49 3/4"
Item: ASA629