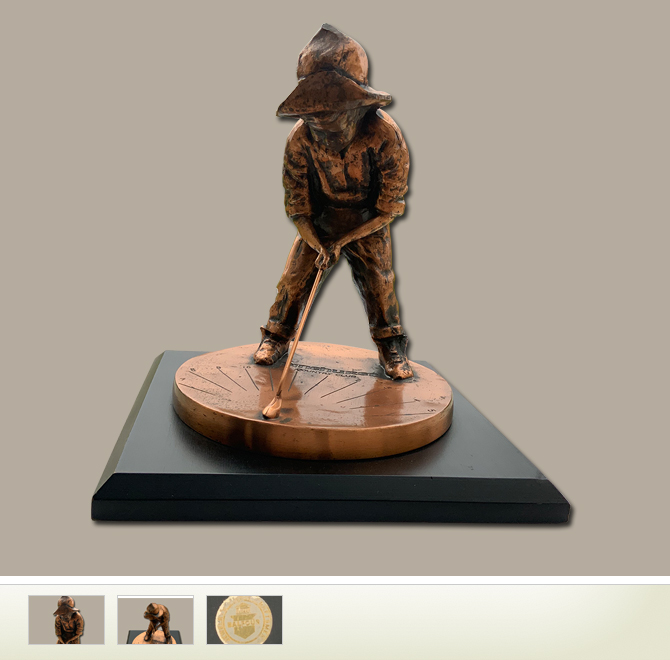 Pinehurst's Putter Boy Bronze Sundial
Originally known as "Sundial Boy" he is now known as "Putter Boy" and is the symbol of Pinehurst. The original sculpture was created by Lucy Richards in 1912 and is located near the putting green in front of the club house. The "Putter Boy" statue was a trophy for North and South Amateur Championship held in Pinehurst Resort every year.
This hard-to-find collectible was made by Balfour, makers of fine Championship rings and awards and was reportedly given to the original homeowners at the prestigious Pinehurst Resort.
Copper/Bronze sculpture is 9" tall on a 1" base.
Item: M280