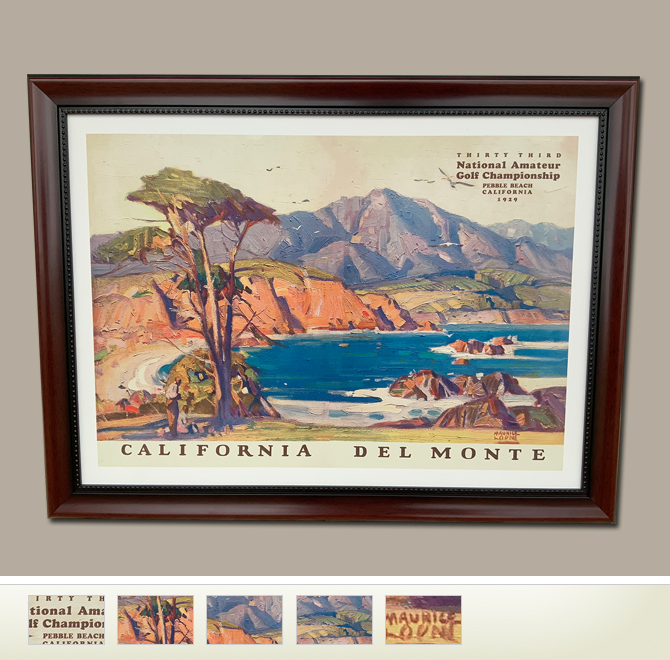 1929 U.S. Amateur Championship Framed Canvas
This handsomely framed canvas is of the stunning painting by Maurice Logan, the California plein-air artist, featured on the official 1929 U.S. Amateur souvenir program.
Maurice Logan (March 21, 1886 — March 19, 1977) was an American watercolorist, commercial artist and arts educator. He was a member of the Society of Six, and a professor at the California College of the Arts in Oakland, California.
Framed Dimensions: 24.5" x 19"
Item: ASCCDM