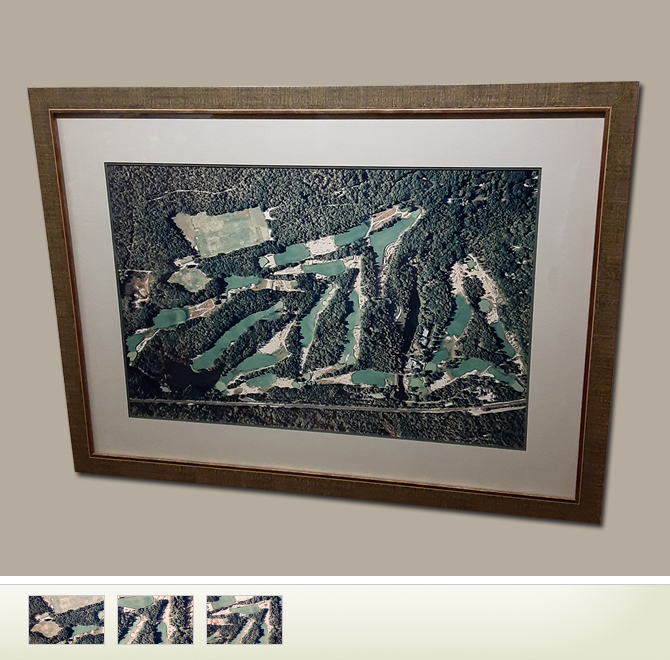 Pine Valley Golf Club Aerial View
Pine Valley Golf Club, in southern New Jersey is consistently ranked the number one course in Golf Magazine's Top 100 Courses in the U.S. and the World. It is a private club, and non-members can play only if invited and accompanied by a member.
Pine Valley was founded in 1913 by a group of amateur golfers from Philadelphia. They purchased 184 acres of rolling, sandy ground deep in the pinelands of southern New Jersey, and gave George Arthur Crump, who knew the area from hunting expeditions, the opportunity to design the course.
This aerial photograph displays the layout of this highly exclusive club and arguably best course in the world.
Framed Dimensions: 29 3/4" x 22".
Item: ASA657