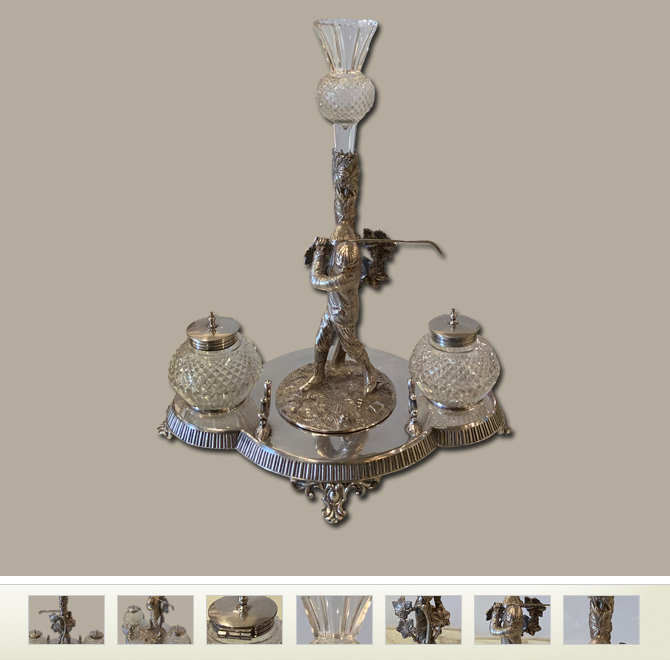 Victorian Golf Themed Inkwell
A large antique silver plate double inkwell with raised glass thistle is comprised of 4 pieces and is approx 130 years old! The two cut lead crystal ball-shape inkwells are accompanied by a cut lead-crystal thistle top that fits in its "thistle base" to create a majestic presentation of the national emblem of Scotland. The craftsmanship that went into making this inkwell is quite inspiring.  Even the back of the Thistle base and the two leaves attached there, behind the golfer, are wonderfully detailed. The maker has put his mark on the underside of the base.
This ornate silver plate piece measures 11" wide, 7" deep, and 12" tall.
Item: M3448