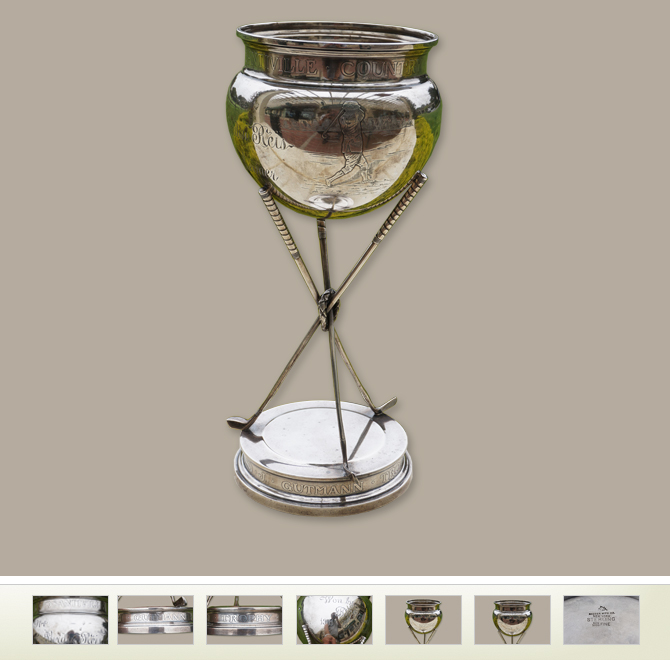 1910 Losantiville Country Club Trophy
A striking Sterling Silver 1910 Losantiville Country Club D. J. Gutmann golfing trophy. The trophy has "D. J. Gutmann" inscribed around the circular base of the trophy and "Losantiville Country Club" encircles the band at the top of the trophy. Engraved on the bowl of the trophy is the image of a golfer as well as "1910, Won By B. E/ Pollak
1911, Leo. F. Westheimer
1912, Jacob L. Frank
1913, Irvin F. Westheimer
The trophy features three golf clubs holding up the bowl of the trophy with a laurel wreath draped over the intersection of the clubs. The bowl of the trophy has a very small dimple as seen in the fourth bottom image.
Losantiville Country Club is a private country club, in Cincinnati OH., incorporated in 1906.
13"t x 5 1/2" dia.
Item: M197