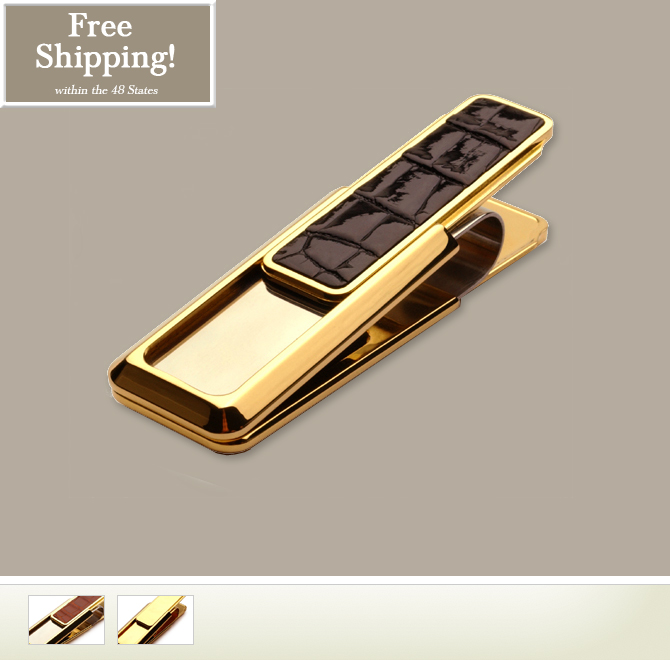 M-Clip New Yorker Money Clip
FREE SHIPPING Within the Continental U.S.
New Yorker - Plated in 18K Gold, and decorated with alligator skins in Black or Cognac. Also available in an all-metal version.
Created with several years of engineering and continuous refinement, the M-Clip® is not a typical, inexpensive, cheaply made money clip. The M-Clip's multi Patented design and functionality will allow you to hold cash and credit cards more securely and with less bulk than any other product on the market. You will find that M-Clip® style, elegance and quality will quickly separate your from the crowd with a product that you will be proud to own. There is no other product like it — anywhere.
Constructed to quality standards like those of a fine watch, each M-Clip® is CNC Machined and hand made from start to finish. Every one shipped is individually assembled, polished and tested prior to leaving our production facility.
From superior base metal materials, to ultra high machined tolerances for each component part, to individually selected alligator hides and finishes, the M-Clip® is constructed and assembled completely in the USA with one goal in mind: to make the absolute best, most functional, highest quality money clip you can buy - anywhere. No other money clip on the market offers this functionality nor requires as much time and effort to produce.
Item: MCNEWYORKER