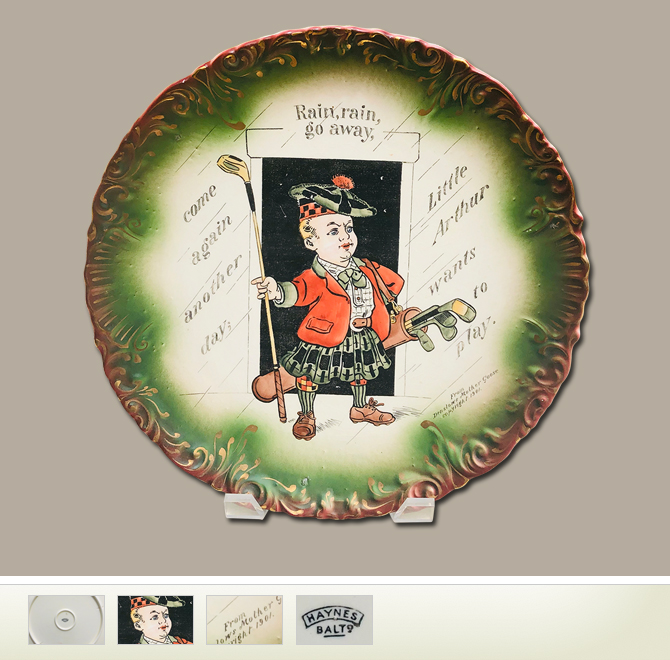 Denslow Golf Themed Mother Goose Decorative Plate
W.W. Denslow's "Mother Goose" was such a success, it even inspired a few plates. The Haynes Pottery Company of Baltimore, Maryland (see verso stamping on plate) created this colorfully illustrated, ornate scallop edged plate in 1901. With a golf theme added to Denslow's illustration of Little Arthur with clubs over his shoulder this plate remains in excellent condition. The accompanying rhyme is as follows:
"Rain, Rain, go away,
come again another day;
Little Arthur wants to play."

Plate has a diameter of 13"
Item: M3468