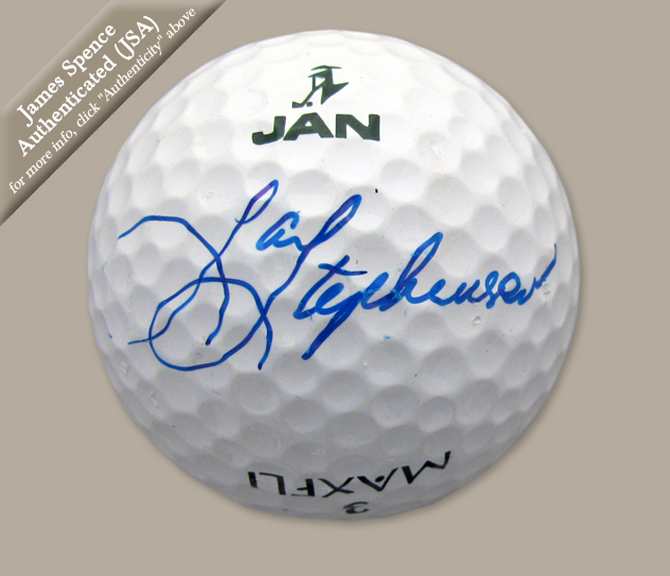 Stephenson, Jan - Autographed Golf Ball
Born: Dec. 22, 1951 in Sydney, Australia.

Jan Stephenson's first LPGA victory was the 1976 Sarah Coventry Naples Classic. Her most productive period was the early 1980s, when she won all of her majors in consecutive years: 1981 du Maurier, the 1982 LPGA Championship and the 1983 U.S. Women's Open.
On the golf course, Stephenson won three times each in 1981, 1983 and 1987, those wins in '87 being her final ones on the LPGA. Stephenson continued playing LPGA events throughout the '90s.
Item: A21408