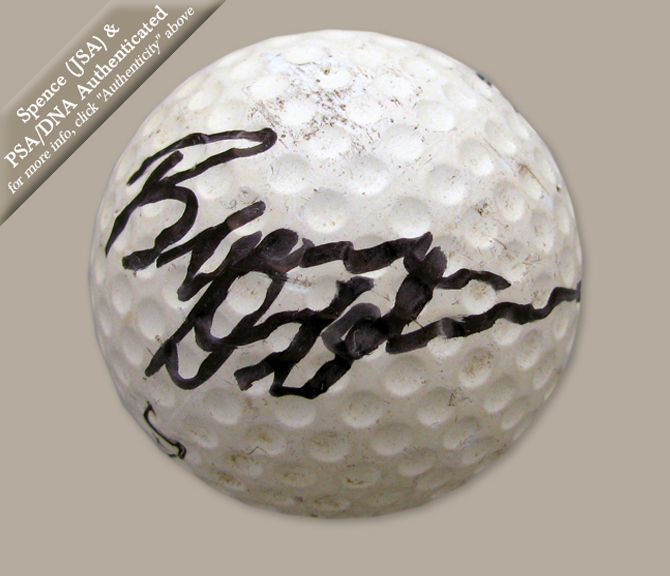 Devlin, Bruce - Autographed Golf Ball
Born: Oct. 10, 1937 in Armidale, Australia.

Bruce Devlin turned pro in 1961 and joined the PGA Tour in 1962 after an amateur career in Australia which included a win at the Australian Amateur in 1959. During his PGA Tour career, he had eight victories all of which occurred between 1964 and 1972. In 1972, he earned $119,768 and finished eighth on the money list.
The main focus of Devlin's career in the past 30 years has been his work as a Golf Course Architect and Designer. Devlin has designed and built more than 150 golf courses throughout the world including Australia, Japan, Scotland, the Bahamas, and the United States. About two-thirds of the golf courses he designed have been in Florida and Texas.
Item: D95243