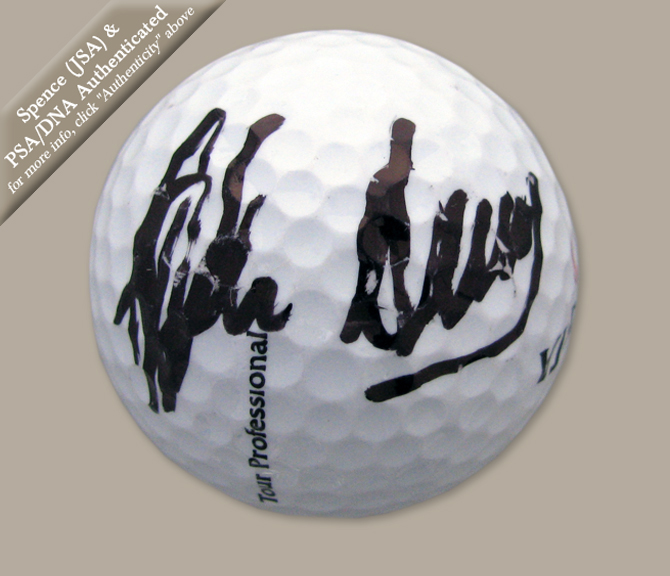 Ames, Stephen - Autographed Golf Ball
Born: April 28, 1964 in San Fernando, Trinidad and Tobago.

Stephen Ames won a golf scholarship to Boca Raton, FL. and turned professional in 1987, but failed to win a PGA Tour card over the following few years, partly due to a neck injury. He won his first professional tournament in the United States (the Pensacola Open) in 1991 on the Ben Hogan Tour.
In 1997, Ames finished third at the PGA Tour Qualifying Tournament to earn exempt status for the 1998 season. In his first six seasons he performed solidly but didn't break into the top 40 of the money list. He found a new level in his game in 2004. Until this year his main claim to fame in the U.S. had been his runner-up placing to Craig Perks at the 2002 The Players Championship, however Stephen enjoyed his first PGA Tour victory in July 2004 winning the Cialis Western Open among a field that included many of the best professionals in the world, including Tiger Woods, Vijay Singh and Davis Love III. Later that year he reached the top twenty in the Official World Golf Rankings.
Item: C10947