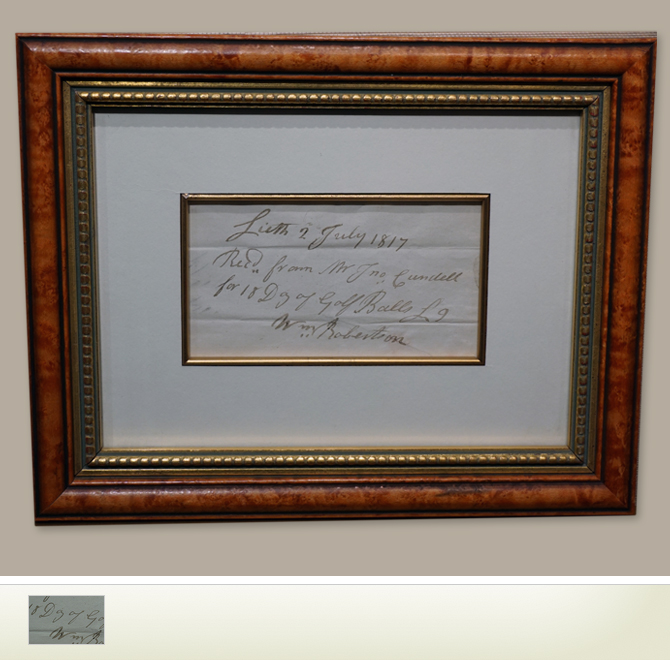 Receipt for Feather Balls
Receipt for the purchase of Feather balls, dated 1817, to the Thistle Golf Club from William Robertson, father of renowned St Andrews golfer Allan Robertson (1815-1859).
Allan Robertson was considered one of the first golf professionals as well as a premier ball and club maker. Old Tom Morris apprenticed in Allan Robertson's shop and it is said that the two were never beaten when playing as partners. This Wm. Robertson receipt was acquired with a number of rare documents from the Leith Thistle Golf Club in 1996.
Item: TGC-S004