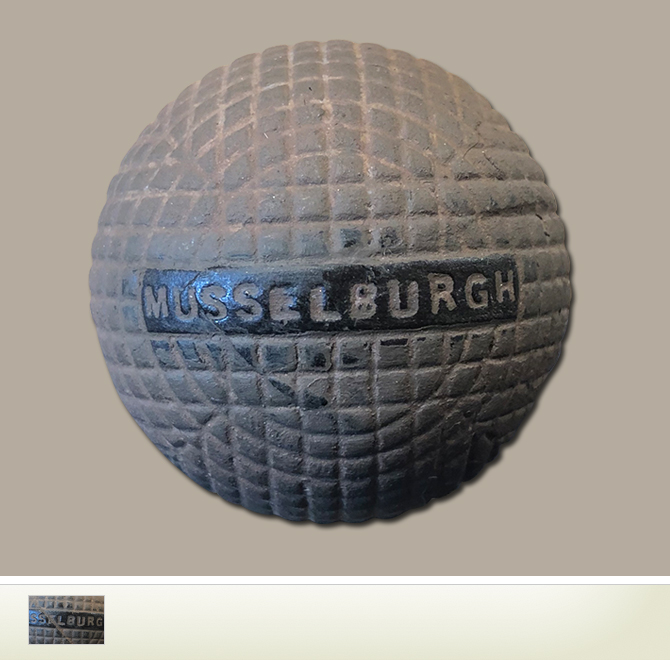 "Musselburgh" Molded Mesh Gutty Ball
J & D Clark "Musselburgh" molded mesh gutty ball circa:1890. Very Rare!
The introduction of the Gutta Percha ball or 'Gutty' in 1848 by Rev Adam Paterson of St. Andrews and the spread of the railways directly contributed to the expansion of golf. The Gutty ball was made from the rubber like sap of the Gutta-Percha tree found in the tropics. When heated the rubber could easily be fashioned into a sphere and used as a golf ball. Not only could the ball be relatively cheaply produced, it could also be easily repaired by re-heating and then re-shaping. Initially Gutties had a smooth surface which meant that they didn't travel as far as the Featheries.
After 1880, gutties were produced with patterns on their surface in an attempt to reproduce the distance characteristics of a scored Featherie. With the Victorians came industrialization and mechanization, and by 1890 Gutties were being made in molds which further increased their affordability, consistency and quality.
Item: M2340