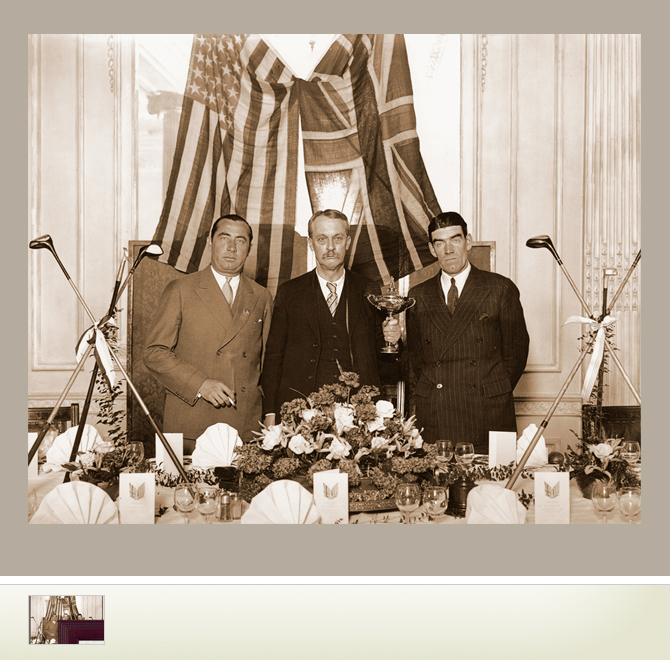 1929 Ryder Cup
The first official Ryder Cup match was held in Worcester, MA., at the Worcester Country Club, in 1927. Samuel Ryder, an English businessman and avid golf enthusiast and promoter donated a gold cup and had agreed to pay £5 to each member of the winning team. Since 1927, it has been held on a two-year cycle, apart from 1939 to 1945, when it was canceled due to World War II.
This photo was taken on April 17, 1929 at the second Ryder Cup held in Leeds, England at the Moortown Golf Club. Pictured are:(from left to right) American team captain Walter Hagen, Ryder Cup founder Samuel Ryder, and British team captain George Duncan at a dinner function to launch the 1929 matches.
This 11" x 14" black and white historic photograph has a sepia tone and is available unframed or framed in a cherry finish with double matting and a gray parchment background and engraved brass title plate.
Framed outside dimensions are 18" x 22".
Item: PRC29