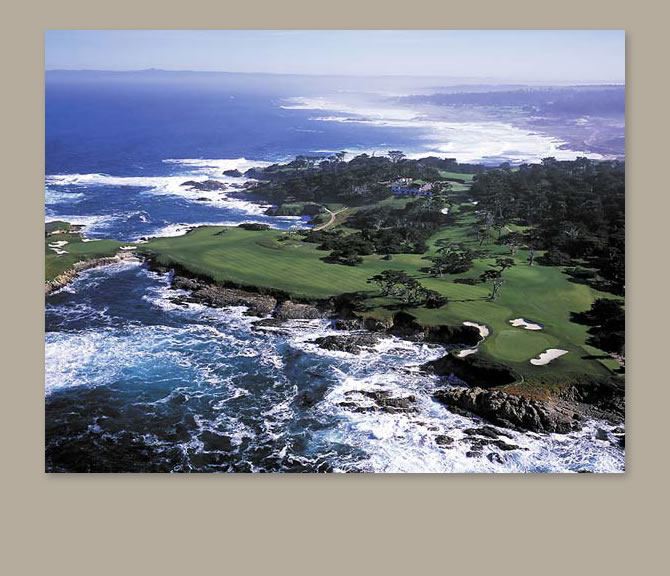 Cypress Point #17 By Joann Dost
16"x20" Unframed Signature Reproduction Giclee
Smaller and larger sizes both framed and unframed, of this image are available - please call 800- 449-4097 for further details.
Alister Mackenzie's Cypress Point, 17th hole. Alister MacKenzie said of the property- "There is, first, a natural beauty of surrounding found only on British seaside courses, and added to this is the fascination of wending one's way through woods, over immense sand dunes, to typically inland scenes. It is unsurpassed, having awaited for centuries only to have the architect's molding hand to sculpture a course without peer."
Pebble Beach, Pebble Beach Golf Links, The Lone Cypress, Spanish Bay Golf Lins and Spyglass Hill Golf Course, their courses and individual hole designs are trademarks, service marks and trade dress of Pebble Beach Company, used under license by Golf Lifestyles, Inc.
Item: JDCPGCH1701