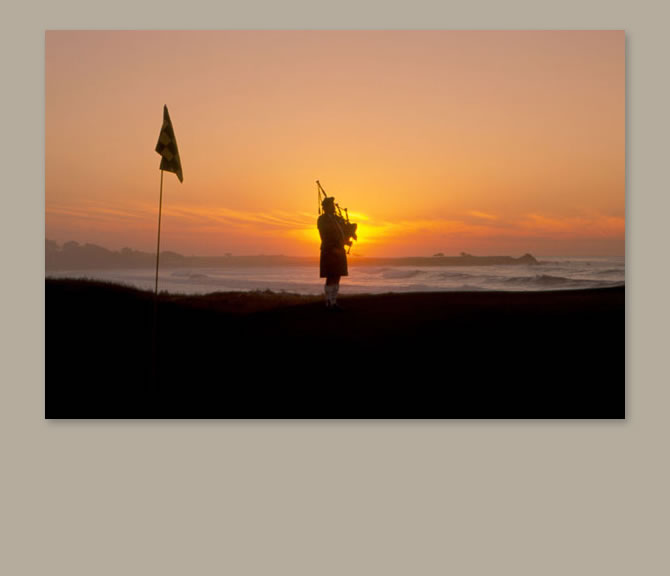 Bagpiper At Spanish Bay By Joann Dost
16"x20" Unframed Signature Reproduction Giclee
Smaller and larger sizes both framed and unframed, of this image are available - please call 800- 449-4097 for further details.
As the sun sets over Spanish Bay, a lone bagpiper plays. Spanish Bay recalls the original Scottish concept of the game golf, established over five hundred years ago. Links is an old Scottish word for sandy wasteland, usually near the sea, with bristly grasses and ever prevailing wind. The Links at Spanish Bay are so authentic that even the Monterey coastline mirrors the rugged, natural beauty of Scotland.
Pebble Beach, Pebble Beach Golf Links, The Lone Cypress, Spanish Bay Golf Links and Spyglass Hill Golf Course, their courses and individual hole designs are trademarks, service marks and trade dress of Pebble Beach Company, used under license by Golf Lifestyles, Inc.
Item: JDSBBAGPIPERH02