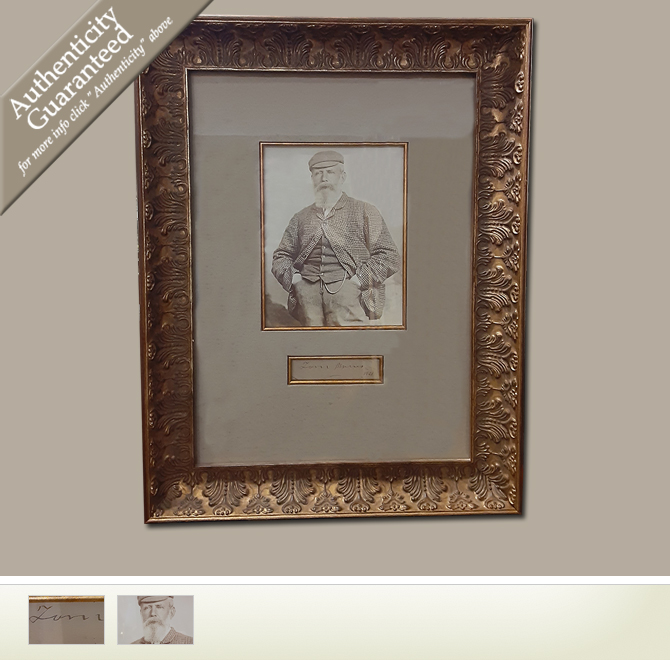 Morris, Tom - Autograph
Old Tom Morris was a true pioneer in the game of golf, winning the Open Championship four times at Prestwick, where all the early championships were played. After his second win in 1862, he was appointed Professional to the Royal & Ancient Golf Club of St Andrews where he was affectionately known as "Keeper of the Greens." Old Tom was father to Tommy Morris, also a four time winner of the Open Championship. Young Tom and Old Tom still remain the youngest and oldest winners of the Open Championship to date.
This handsomely framed piece contains a signature of Old Tom Morris dated 1901 and an over-sized, vintage card of Old Tom. Old Tom actually sold these cards to interested parties who visited St Andrews. The original photograph was taken by Thomas Rogers in 1885 at his St. Mary's Studio in St Andrews.
Framed Dimensions: 22"x17"
Image Dimensions: 8.5"x7"
Item: ASA351