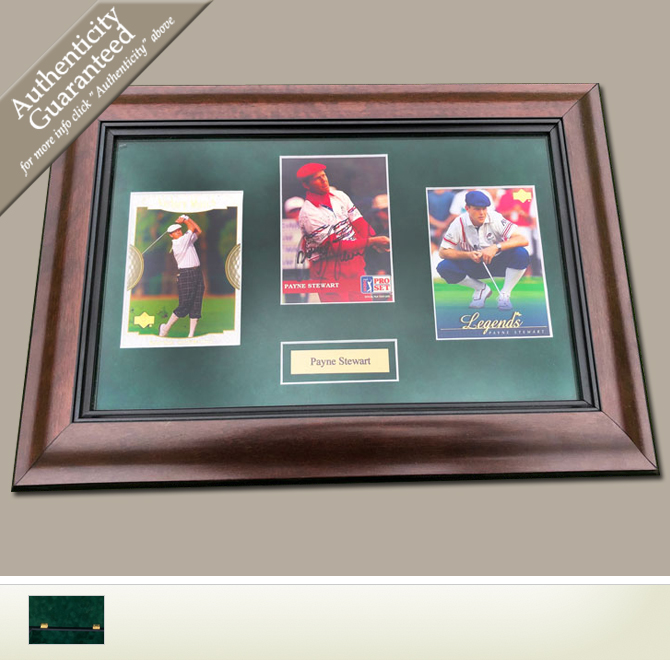 Stewart, Payne - Autographed Valet Box
Payne Stewart (January 30, 1957 – October 25, 1999) was an American professional golfer who won eleven PGA Tour events, including three major championships in his career.
The 1999 United States Open Championship was the 99th U.S. Open, held at Pinehurst Resort Course No. 2 in Pinehurst, NC. Payne Stewart won his second U.S. Open and third major championship, one stroke ahead of runner-up Phil Mickelson.
Four months later on Oct. 25, 1999, Stewart died in a plane crash. Stewart was 42 years old.
This handsome walnut valet box features Payne's bold signature as well as three images.
13.5" x 9.75" x 3.5"
Item: D190JB