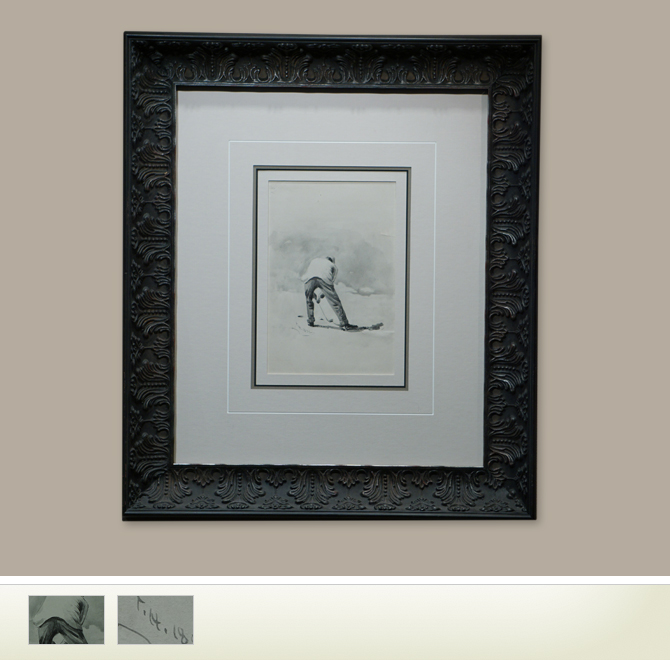 Hodge, Thomas - J.E. Laidlay
This 1892 watercolor painting was used by Rev. John Kerr as an illustration for his most important 14-year history of 'Golf in Scotland, The Golf Book of East Lothian.' Here, Laidlay, the finest amateur player for two decades, is seen in his unique stance at putting.
Several of Hodge's works were used by Kerr to add dimension to the content of his epic work. This painting was acquired from the 1985 Sotheby's sale in London.
Framed Dimensions:17" x 20"
Artwork: 8" x 6"
Item: TGC-A006