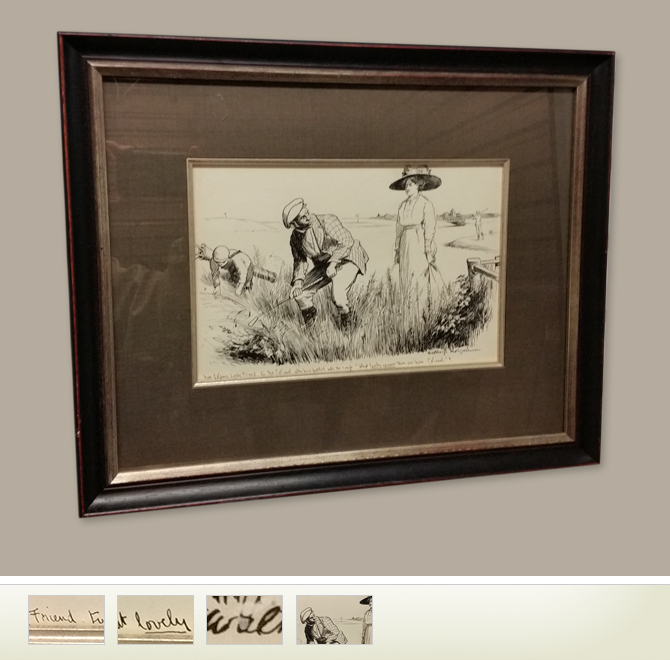 Morgan, Walter - Original Pen & Ink Golf Cartoon Drawing
This original pen-and-ink drawing has been captioned:
"Non Golfing Lady Friend to the Colonel who has Pulled unto the Rough, "What Lovely Grasses These Are Here, Colonel!"
Nicely executed by British artist, Walter Jenks Morgan (1847-1924), known as a painter and illustrator, Morgan produced numerous drawings for books and magazine illustrations including The Graphic, and The Illustrated London News. This pen-and-ink golf cartoon drawing by Walter J. Morgan has been signed in the bottom right.
Framed Dimensions: 20" x 16.25"
Item: ASA223