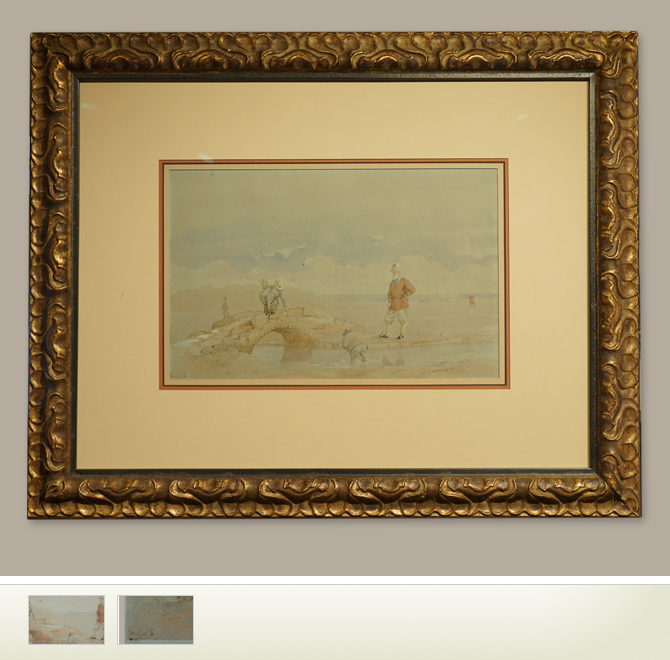 Hopkins, F.P. - Beneath Swilcan Bridge
Francis Powell Hopkins (Major Shortspoon) created numerous small watercolors in his lifetime, many of which were of golfing scenes. They are greatly in demand, as his works documented people, places, events and the manner of play prior to the advent of photography. During his painting career, he also created four large scale oil paintings (some 21" by 44" in size) of important documentary scenes with known personalities of the period.
This 1881 watercolor painting is 7" by 11" and depicts Col. Kennard, R & A member, and Captain of Royal Liverpool standing near Swilcan Bridge as his opponent wades in the 'Burn' to play his next shot, as the caddie looks on.
Kennard may be seen in several of Hopkins works, including his master oil of Hoylake.
This piece was acquired from a private collection in St Andrews in 1986.
Framed Dimensions: 17 3/4" x 22 1/4"
Item: TGC-A003