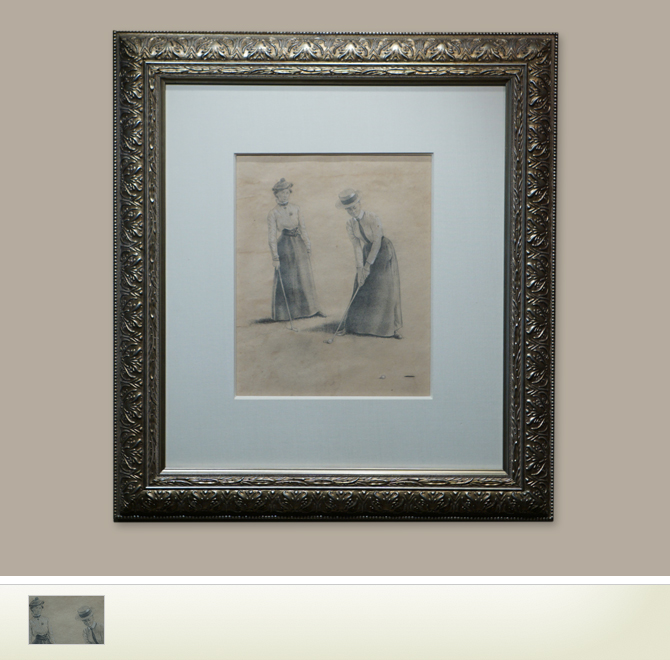 Brown, Michael J. - Pencil Sketch
This is a working study of the 1901 Ladies Amateur Championship at Aberdovey. Featured is the winner Molly Graham, from Hoylake and the defending champion along with 1901 runner-up Rhona Adair from Royal Portrush in Ireland.
This was the first of such rare 'studies' to be offered at auction. The likeness of the two subjects was transferred to the painting unchanged.
Framed Dimensions: 20" x 22 1/4"
Art: 11" x 9"
Item: TGC-A010