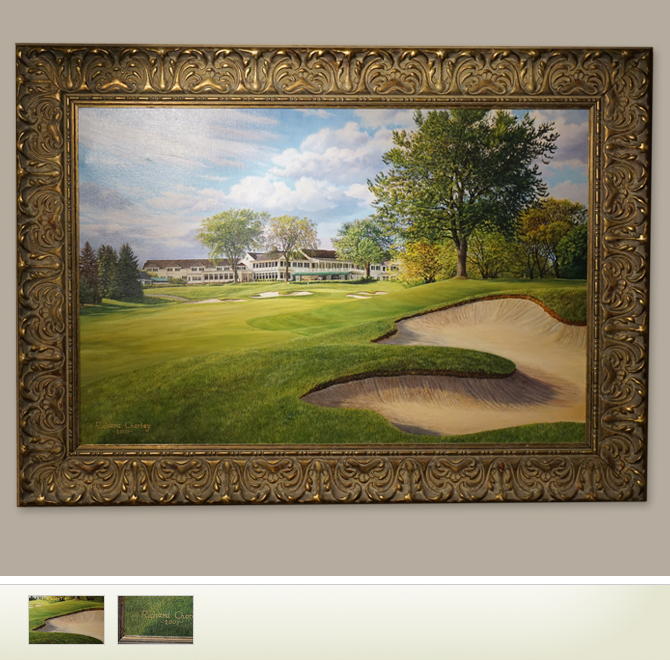 Chorley, Richard - Original Oakland Hills Oil Painting
Regular Price $25,000
A Savings of 50%!
This stunning original oil painting shows the 18th hole at Oakland Hills Country Club.
Oakland Hills is a private golf club in Bloomfield Township, MI. It consists of two 18-hole courses designed by Donald Ross: the South Course (1918) and the North Course (1923). Oakland Hills has hosted many prestigious professional golf tournaments throughout its history, including six U.S. Opens and three PGA Championships, the 2004 Ryder Cup and the 2002 and 2016 U.S. Amateur on its South Course.
Award winning artist, Richard Chorley, was chosen by the Jack Nicklaus team as the official artist of The Memorial Tournament. He also served as the official artist for the last Ryder Cup held at Oakland Hills Golf and Country Club. He won the Lifetime Achievement Award at The Art of Golf Festival in Pinehurst, N.C. An Englishman, Richard has painted most of the famous courses in the U.K. Ireland, and the USA.
 Framed Dimensions: 36 1/2" x 26 1/2"
Item: A576