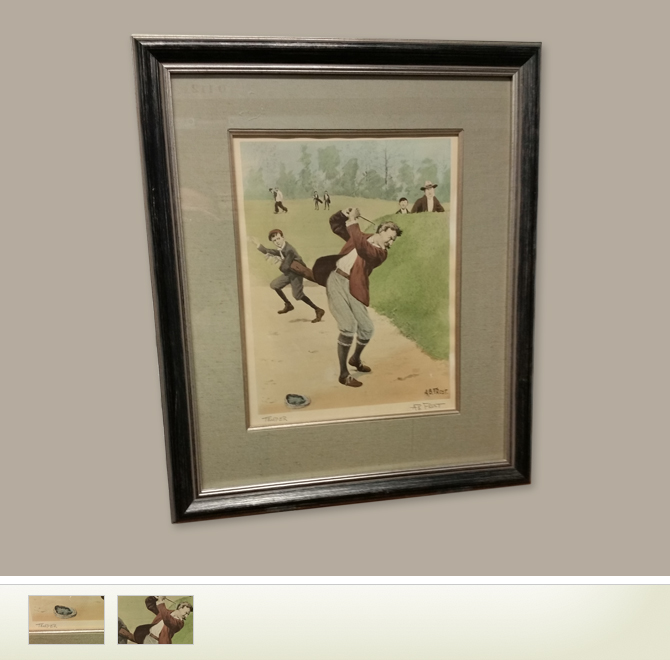 Frost, A. B.- "Temper"
This attractive reproduction color print after an original water color and lithograph by A. B. Frost has been signed by the artist.
American illustrator, Arthur Burdett Frost (A.B. Frost 1851-1928). Frost created thousands of illustrations for Harper's Weekly, Scribner's and Life magazines during the late nineteenth and early twentieth centuries. He completed hundreds of watercolors and oils and is probably best known for his hunting, shooting and golf prints that capture the drama of sport in realistically detailed settings.
Framed Dimensions: 18.75" x 22.25"
Item: ASA143