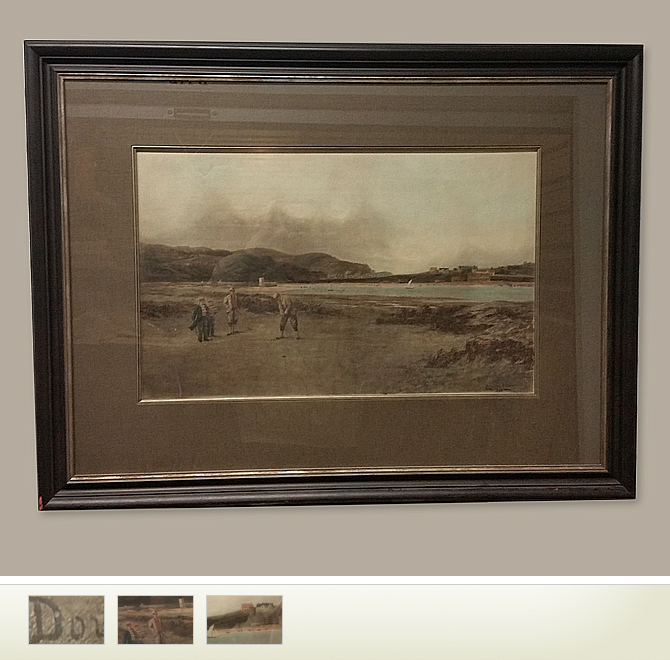 Adams, Douglas - The Putting Green
Douglas Adams (1853-1920) was a London based landscape painter exhibiting at various galleries between 1880 and 1904.
He showed many times at the Royal Academy between these dates as well as at the Society of British Artists, the Grosvenor Gallery and the New Gallery.
Adams specialized in Highland landscapes often including sporting elements in his images and a number of these were then published in limited editions.
Framed Dimensions: 37.5" x 29.5"
Item: ASA306