Info: Your browser does not accept cookies. To put products into your cart and purchase them you need to enable cookies.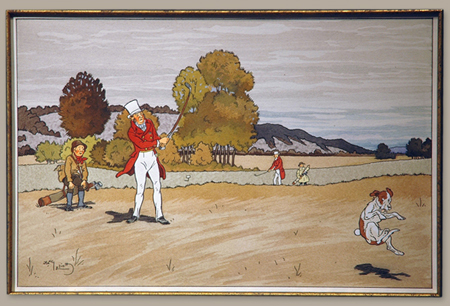 Eliott, Harry - Original Lithograph
Harry Elliot, whose real name was Charles Edmond Hermet was born in Paris in 1882. He was a well known illustrator and lithographer. This 1910's original lithograph is in perfect condition.
Framed Dimensions: 22 ¾" x 18 1/4"
Price: $1,495.00
Item: A344
Last Updated: Friday, 29 May 2015 01:02