Info: Your browser does not accept cookies. To put products into your cart and purchase them you need to enable cookies.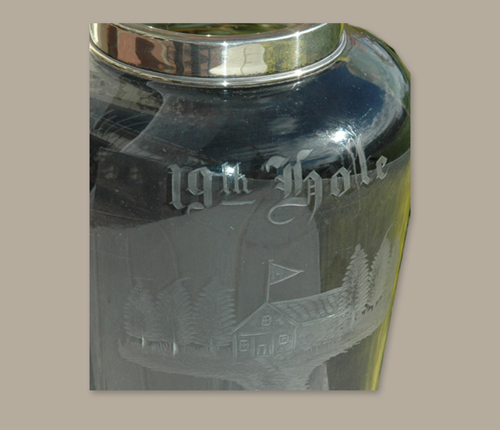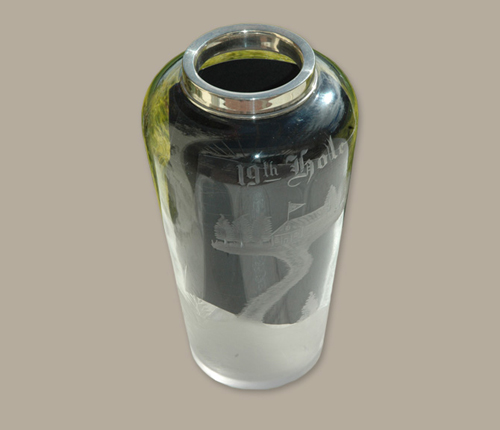 Hawkes Cut Glass Vase
A large Hawkes cut glass vase with bulbous top, with sterling rim and acid etched 19th hole scene, excellent condition. Circa 1900
Hawkes cut glass was made by T.G. Hawkes & Company of Corning, New York, founded in 1880. The firm cut glass blanks made at other glassworks until 1962. Many pieces are marked with the trademark, a trefoil ring enclosing a fleur-de-lis and two hawks. Hawkes made ashtrays, bottles, candlesticks, tumblers, and many bowls.
9 1/4" t
Price: $1,200.00
Item: M1672
Last Updated: Monday, 26 January 2015 23:43