Info: Your browser does not accept cookies. To put products into your cart and purchase them you need to enable cookies.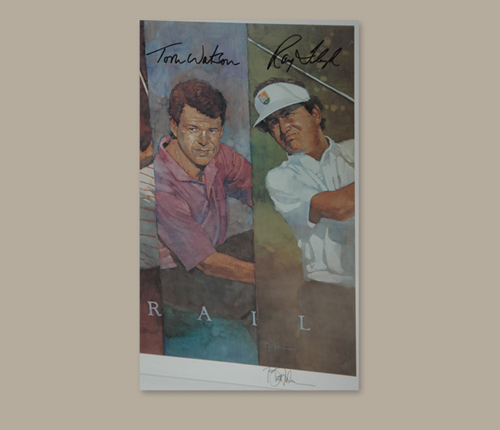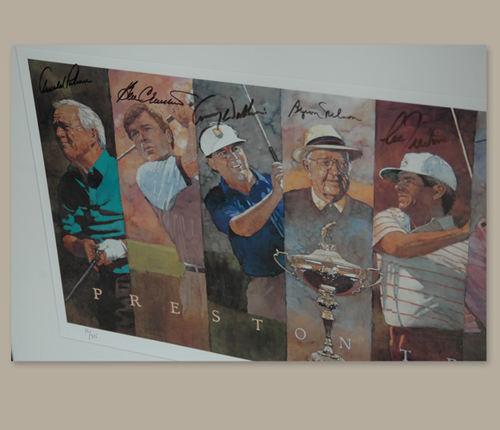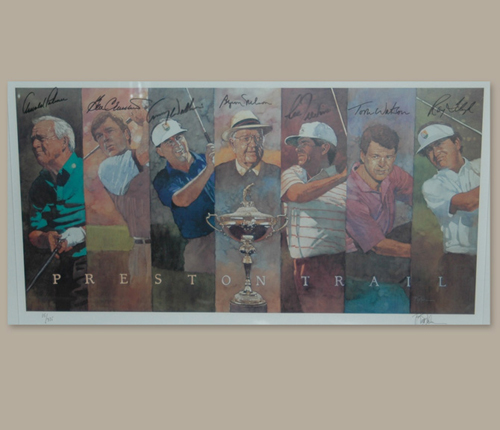 Forbes, Bart- Preston Trail Signed Print
This limited edition print, #15/375 has been signed by Arnold Palmer, Ben Crenshaw, Lanny Wadkins, Byron Nelson, Lee Trevino, Tom Watson, and Ray Floyd as well as the artist, Bart Forbes.
Framed Dimensions: 41" x 27"
Price: $6,500.00
Item: SP100
Last Updated: Thursday, 17 April 2014 16:44