Info: Your browser does not accept cookies. To put products into your cart and purchase them you need to enable cookies.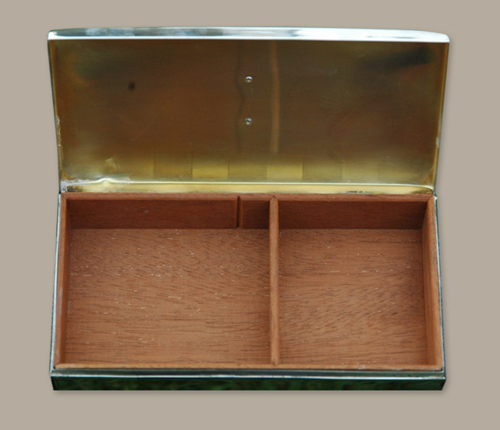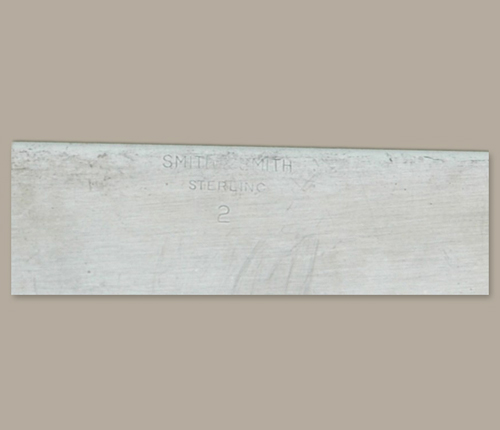 Sterling Silver Presentation Box
The 13th Ryder Cup Matches were held at the Eldorado Golf Club in Indian Wells, CA in 1959. The United States team dominated the competition and won by a score of 8½ to 3½ points. This edition of the Matches resulted in a key change -- it marked the last time the matches were contested over 36 holes of foursomes and singles.
This cedar-lined, sterling silver box, made by Smith & Smith, was presented to Mr. Lionell "Lou" Freedmam. In 1946 Coombe Hill Golf Club was struggling, with only around 60 members and both course and clubhouse was in need of restoration. It was saved when Jewish businessman Lionel 'Lou' Freedman and Johnny Segal purchased the Club, which then took an unusual step for the time in passing a vote that opened it to 'any gentleman of any colour or creed who has the suitable qualities to be a member of Coombe Hill'. Freedman was a scratch golfer who later became a Vice President of the PGA and was very involved with the Ryder Cup.
6 1/4"L x 3 1/4" W x 1 1/2"D Due to age the box has a couple of light dents.
Price: $1,800.00
Item: M406
Last Updated: Friday, 31 October 2014 12:43